Serapo Bed and Breakfast | Gaeta
As you enter any of our rooms, you can feel its own particular soul.
Everything in our Bed and Breakfast is handmade, including the curtains and the original accent pieces. Every detail has been designed by our family to give our customers a warm welcome and to make them feel at home by experiencing unforgettable moments in a familiar and comfortable atmosphere.
Our Rooms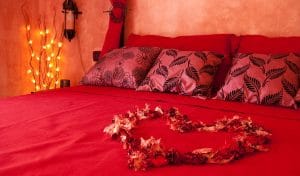 The design of this room has been inspired by the warm mid-east African nights and by shades of crimson, which will certainly capture you.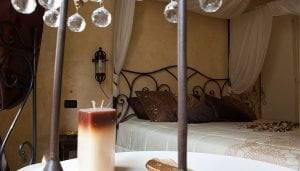 This roomtakes its name from an Indian city, which means "Land of the diamond" and which is famous for its production of Darjeeling tea, also known as "the champagne of tea".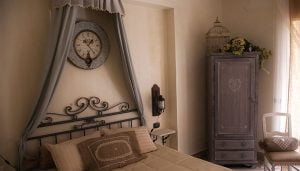 Our room dedicated to Provence, where you'll be lulled by the sweet scent of lavender, which evokes romance and enchanted places.